Free UK Delivery on orders over £12
 Use me as a swaddle wrap, crib blanket and more. 
Super soft and snuggly
 Large 120cm x 120cm

Comes with Totsi gift box.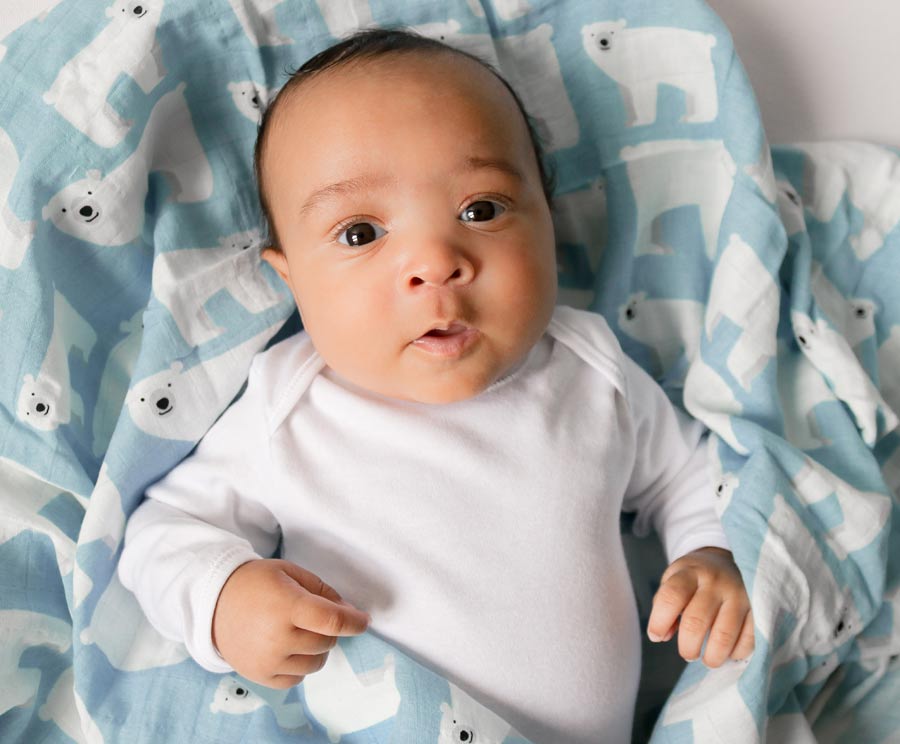 Super soft, snuggly. 120cm x 120cm
Multi use - swaddle, crib blanket, comforter & more.
Comes with luxury Totsi gift box.
Why a Totsi Swaddle Blanket?
All of our swaddle blankets are made from 100% cotton, or our breathable, 70% organic bamboo, 30% cotton blend ensuring the most soft and snuggly wrap for your little baby.
Our range of unique swaddle blankets are ethically produced up to the highest standard. We pride ourselves on supplying only the highest quality garments and accessories for your little one.
Our muslin swaddle wraps come boxed and make the perfect gift for a new arrival.
In purchasing from Totsi you will be supporting a homegrown business based in the United Kingdom. If you have any questions about our range of swaddling blankets and wraps please don't hesitate to get in touch.