Free UK Delivery on orders over £12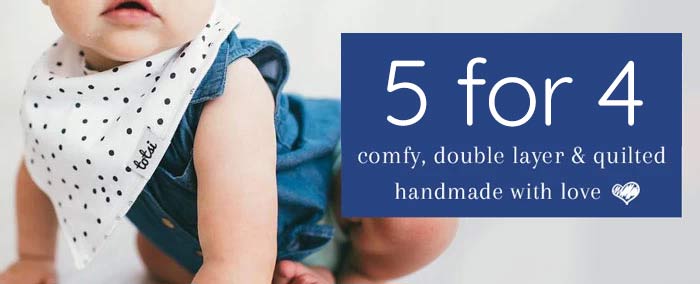 Why A Totsi Baby Dribble Bib?
Your little one's comfort is our priority. All of our bibs are made with absolute care and attention. Every banada bib is double-layered and has a quilted inner layer, ensuring the bib feels super snug!
Key features of our luxury dribble bib range:
Each bib comes with nickel-free popper buttons allowing room for growth.
Super soft, comfortable and absorbent organic 100% cotton outer layer.
Fleece lined inner layer.
Durable and high quality. Wash me time and time again using a delicate wash setting.
Designed to suit a baby of 0 to 36 months.
Further care details and a washing guide can be found here. Read more. Thank you for choosing Totsi.